Archaeology
Download & Install
Download Archaeology disk image
| | |
| --- | --- |
| Version | 1.0.1 (87.1) |
| Bundle Identifier | com.mothersruin.Archaeology |
| Code Signature | Developer ID Application: Randy Saldinger (936EB786NH) |
| Notarized On | Wed Mar 22 14:59:16 UTC 2023 |
| Download Container | Signed Disk Image |
| Download Bytes | 4186182 |
| Download SHA256 | f6c4befd2ce027623b6a498ab809c0c2dc8b56367edf724ef7ed6d52ae7712c6 |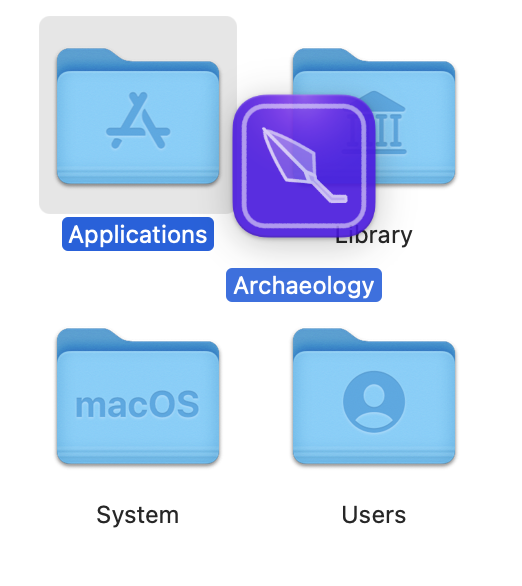 Download and open the disk image above.
Drag Archaeology to your Applications folder, or wherever else you'd like to keep it.
After copying Archaeology, you can eject the disk image and move it to the trash.
Archaeology supports:
macOS 13 (Ventura)
macOS 12 (Monterey)
Archaeology supports Macs with Intel or Apple Silicon processors.
About the Changes in Version 1.0.1
This version fixes the broken Open Download Page button in Archaeology Preferences > Update.
Our apologies to those that had to find their way to this page after clicking that useless button!